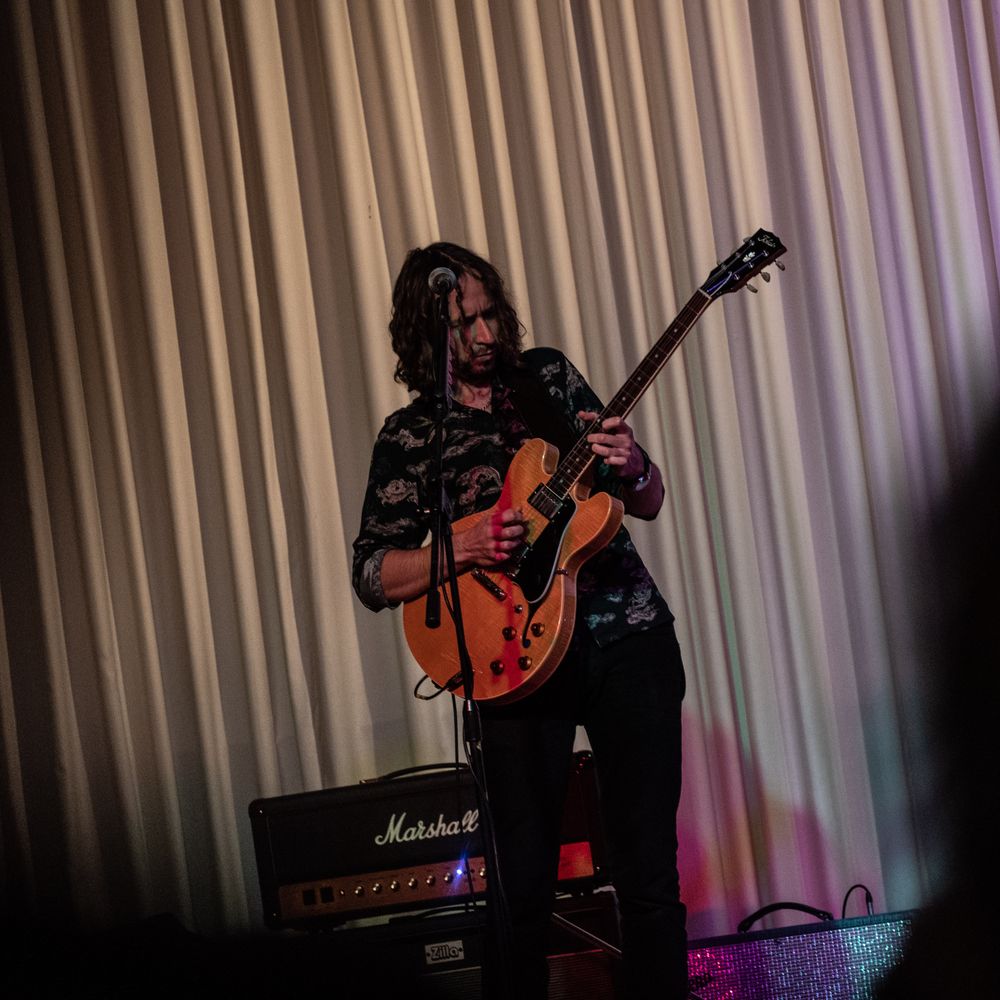 Independent guitarist and singer-songwriter Adam Sweet marked his evolution into a fully-fledged blues-rock artist with the release of his second studio album 'Sink or Swim' in 2020. With brooding ballads and rollicking rootsy rock he delivers honest tales of loss, longing and hope as he continues to carve out his own territory between classic rock, blues and Americana.
Adam first picked up a guitar aged seven but until his early teens his interest was barely smouldering as a brief foray into classical guitar failed to provide the spark of inspiration he needed. Things began to change when at thirteen he started private tuition with Adrian John Loveridge, a veteran of the 1980's Californian music scene who had just moved back to his hometown of Lyme Regis, Dorset. Guitar lessons suddenly got a lot cooler with tales of 'life on the road' in a far-off land, told in an American accent and Adrian's gold record gleaming on the wall. The breakthrough came when Adam's new mentor took him to see blues-rock band The Hamsters at Lyme's Marine Theatre. Adam left his first ever gig with Jimi Hendrix riffs ringing in his ears and by age fifteen he was gigging regularly on the local circuit recreating the music of his newfound guitar heroes.
In those early days he played in numerous bands in every kind of venue, steadily honing his craft and finding his voice before beginning to carve out a solo career...